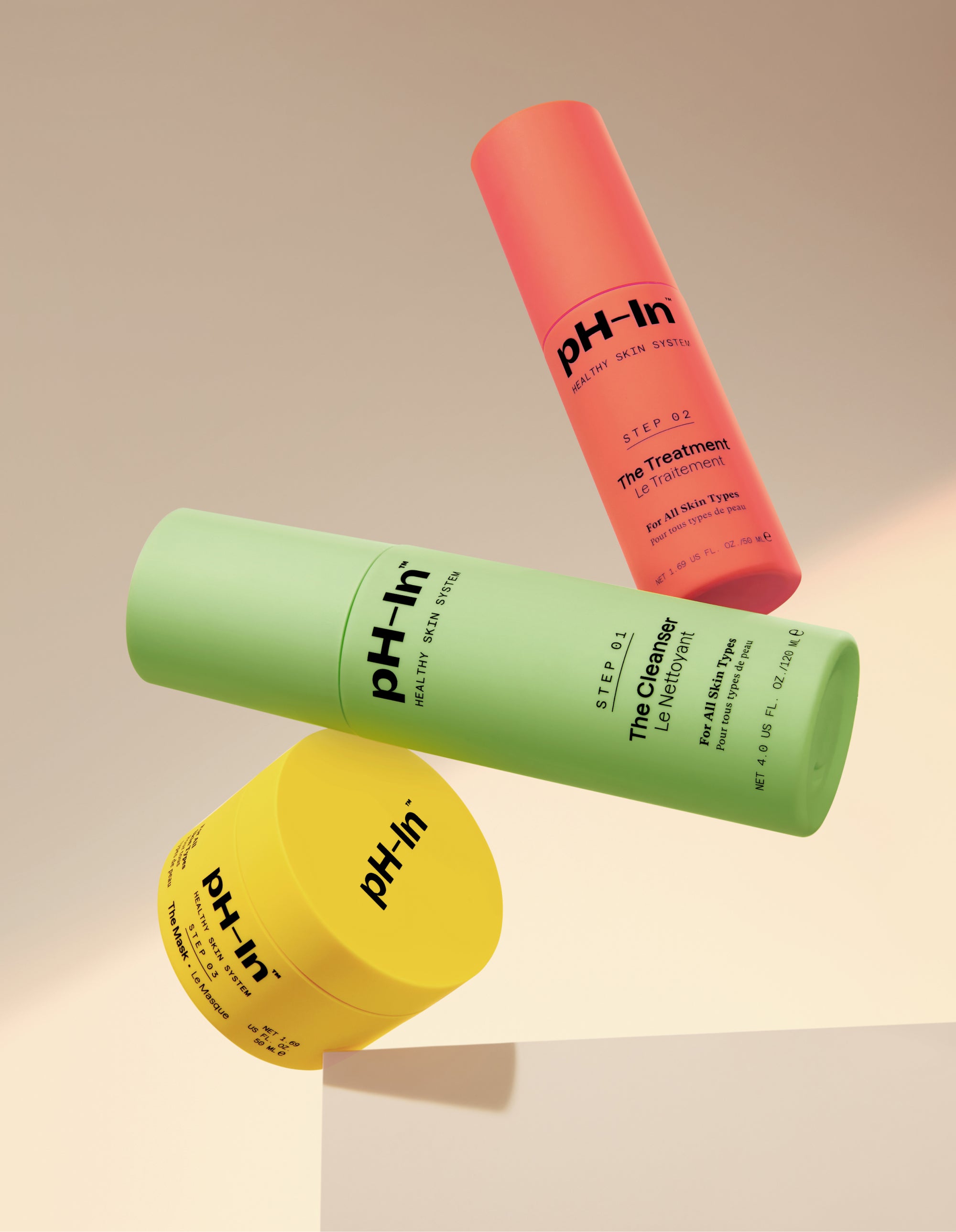 Our pH-ilosophy
Treat your skin right and your acne will treat itself. Traditional acne treatments blast skin with harsh chemicals, temporarily controlling a breakout but damaging your skin in the long run. Making acne feel like an endless cycle.
We treat acne differently. With ingredients that balance skin, not blast it. In formulas that work smarter, not harsher. Our team of chemists developed a clinically-proven, dermatologist-approved, healthy way to treat acne: a system that gives your skin the power to treat itself. Instead of harsh chemicals, pH-In™ uses gentle microbiome & pH balancing science for results that last.
It's not a pHase. It's pH-In™.
The Power of 3
Dr. Adel Rammal

Chief Scientific Officer

Dr. Adel Rammal, a leader in cosmetic formulations, has developed award-winning products for top skincare brands with a PhD in Materials Chemistry and a post-doctoral degree in Pharmaceutical and Cosmeceutical Formulation.

Dimitra Davidson

Founder and CEO

Dimitra Davidson, at the helm of award-winning skincare brand Indeed Labs, understands consumer needs and creates best-selling formulas with results in mind. She envisioned a healthy approach to treat acne and worked with the team to create pH-In™.

Dr. Nowell Solish

Dermatologist

Dr. Nowell Solish is a world-renowned expert in cosmetic dermatology with 20+ years of experience, co-director of Dermatologic surgery at The University of Toronto, and advisor for skincare brands including Indeed Labs. He continues to work with patients in his Toronto practice.
Dermatologist Approved
Unlike traditional acne treatments, this simple, gentle, and efficacious system selectively targets and weakens the acne-causing bacteria to promote a healthy, clear complexion. In 3 steps, it revealed impressive clinical results, and all the participants were pleased with the significant improvement in their skin conditions.